Economic, geopolitical, workplace, and domestic crises are impacting your organization. Get the tools, techniques, and tactics you need to succeed!
Your organizations and teams face crises, challenges and changes every day. Internal issues such as leadership shifts, resignations, the loss of an important client, or the absence of a manager, and external factors such as the stock market roller coaster, supply chain delays, natural disasters, and inflation, and global unrest all contribute to increased uncertainty and decreased productivity.
Regardless of the origin of the crisis, the consequences can be catastrophic for the company, and can jeopardize its future. To effectively manage any type of crisis, leaders need to react quickly and take the right steps to get out of the turmoil.
Understanding Mary's 6 stages of every crisis, challenge, or change and then applying Mary's 5 steps to P.I.V.O.T. through it gives leaders a competitive advantage.
Ph.D., CSP, CDR, US Navy Ret., CPAE Speaker Hall of Fame
A high-energy keynote speaker, Mary focuses on using research, systems, and her military experience to show professionals how to excel. Mary's relatable, no-nonsense approach inspires audiences to embrace their roles, surpass their goals, and plan for the future.
Mary speaks to 100+ organizations a year, and has worked with organizations such as National Association of REALTORS, HealthOne, U.S. Air Force, LPL Financial, and hundreds more.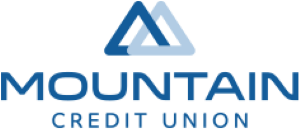 "Wow! Great takeaways that I can use right away! It was a lot of information in a short time. I am excited to use the tools and appreciate you sharing them all with us! Thank you so much!"
Sandra J.
"Mary Kelly conveyed a lot of meaningful information in the available time. It was so valuable to hear some very current economic information and statistics on the state of the workforce and the economy. As leaders, we need smart programs like this!"
Charles F.
Mary has been quoted in the Wall Street Journal, Money Magazine, MENSA, Men's Magazine, and thousands of additional media outlets! See a full listing of Mary's books
HERE
: